Stories About the 1960s to the 1980s in San Francisco!
There was a bar-restaurant called Romeo's and on Sunday they had Jose doing the entertainment during brunch. He was a Latino man in his 40s then. He would dress up in operatic garb and impersonate the entire opera cast. Our favorite was his rendition of Carmen with the fan and appropriate Spanish dress and dancing on the stage which was about ten feet square (sometimes he fell off if he danced too energetically!) This was in the late 1960s. I was in the middle of the Flower Children with long hair and Love Beads but, during the week I was at work wearing a suit!
One other bar on the water front was named 'On the Levy' and the first time I went there on Easter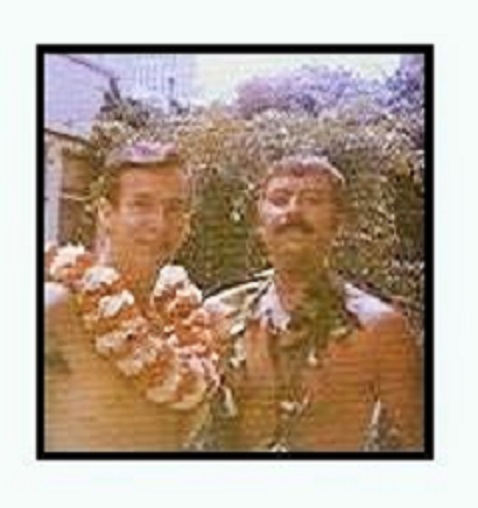 Sunday in 1970, their in-house entertainer, David, was on the stage performing while people had brunch! He always had a piano on one side and an organ on the other side of his stool. He would play both of them at the same time, one hand on the organ and the other on the piano. To celebrate Easter, his hat was a bird cage tied to his head with a real live canary flying around in it! I knew I wasn't in Kansas any more!
We used to go to a bar on Sunday in Marin, just north of the Golden Gate Bridge. A Russian woman owned that bar and she used to regale us with stories about Russia and her life as a 'princess', aren't they all. She wore long dresses and tons of beaded necklaces, so Russian.
Then of course, Sally Stanford and her bar in Sausalito in the 1980s. During and after World War 11 she ran a house of ill repute in Pacific Heights. It was visited by all the politicians and the diplomats working to create the UN which was founded in San Francisco. So it pays to know the right people and she was always with the 'in' crowd. She eventually closed her house in the City and moved to Sausalito where she opened a bar and we used to go there and have more fun. But then she decided to run for Mayor of Sausalito even though she was a madam! Well of course, she won and was mayor of Sausalito! Only in the Bay Area. The bartenders said she was a terror to work for. She would sneak in after the bar would close and mark the bottles of booze. Then the next night would calculate now many drinks were sold and if the level of the booze in the bottle matched the number of shots. If she thought the bartender was miss pouring, he was fired. No wonder she ended up having a lot of money!
Another local, Wyneda, was a friend of Sally Stanford but they had a falling out after many years. She had a bar restaurant in Sausalito on an old river boat but one night we went to have dinner there and the place was burned to the ground. Of course since most of her places of business burned down, it wasn't too surprising! So she next moved to Sonoma and the wine country. There she had a bar restaurant in the woods with cabins to rent. It was a wild place where you could get a full steak dinner for $10. I mean a steak as big as a dinner plate! The Hells Angels used to come up on their motorcycles, whirling around the courtyard while everyone else sat there eating their steaks and having drinks galore! But after a few years, we went there for dinner and guess what, burned to the ground! She then moved to a house in the East Bay and we went there many years later. Well she recognized us even after many years! She then had to take us on a tour of the house, into her bedroom. It was scary. Cloths all over, lace, dust, boxes, and so on. And on her shoulder was a Bantam Rooster. She said she liked to have a c..k on her shoulder! Well I have to admit, after the tour I found it hard to eat lunch there but it was popular and even the conservative East Bay people liked to come just for the atmosphere! She passed away years ago but was one of the last of many personalities that are now missing from the local scene.
I also knew another bar, the Blue Swallow on Polk Street owned by a woman named Linda. She was great and we became good friends. One day in 1968 she asked me if I wanted to go to Hawaii! Well of course, I said "Yes!" So off to Honolulu for two weeks of fun. The beach in the day time and dinner cruises in the evening watching the sun set over the mountains! I haven't seen her in over 30 years now but was told she just sold another bar on Mission Street named the Phone Booth. She must be over 80 now but still looks good. Her secret she told me over 30 years ago, "I use Preparation H on my face, around my eyes, it tightens up everything!" Well someone told me the other day, Linda is still using Preparation H to this day! The only problem is if it gets in your eyes, lots of tears! But then, anything to look young!
IN the late 60s and early 70s We also went to an after hours cabaret in the tenderloin named the Glided Cage, downtown San Francisco, where all the actors from the Broadway plays would stop by for a drink and be entertained by the locals on stage between two and six AM. This way one never had to stop having fun! We saw many famous people there and I, of course, coming from the mid-west, was slightly naive! The first time friends took me there, the waitress asked if I wanted a tea or a coffee. I very loudly announced I wanted a Cutty Sark! I was told to shut up and order the correct way! Tea was vodka and coffee was whiskey! So goes life in the fast lane! Charles Pierce, the famous impersonator worked there doing his rendition of Bette Davis! He eventually even had a show in Las Vegas! Then another impersonator was so funny, looked like an old English man in a sports coat but, put a dress on him and high heels and he looked like a million. They put a swing on the stage and he would dress up like Scarlet O'Hara in Gone With the Wind and he would sing and swing out over the crowd to cat calls and jeers. He/she and the crowd loved it! I heard later, he had one of the first breast implants, big ones! Talk about scary.
I have many other stories about the 60s and 70s and into the 80s and will add more of them as I remember the 'good' old days!
2008.11.15/1968 - I was sitting in the locker room at the YMCA and next to me was a man I hadn't seen in a few months. He was putting on a cuff around his ankle and said he broke it and now was able to walk with the brace, the ankle was almost healed. Somehow we got to talking about the good old times, he is 67, I of course, am 68.
I said my boss at Fireman's Fund was married but 'gay' and I was kind of the shift assistant supervisor. I said Leon and I would go out at least two times a week on swing shift and have dinner there and cocktails and cruise around. On Monday nights they had spaghetti night and everyone went as it was so inexpensive and all you could eat.
Well this man laughed, said he was going there the same time I was there in the 60s. I said I probably put the make on him! Well he said he got to be friends with the owner Dori and the cook and his butch lover. I knew Dori slightly but not intimately as we only went in at night for an hour or an extended dinner/cocktails. One advantage of going out with the boss! The man said Dori wore huge glasses and drove a mint green Desoto. That is so 1960s.
Well he said the cook loved to dress in drag and one year ran for San Francisco Empress. He lost and was so mad he came home and threw all his dresses out the window of his apartment, (He and his lover lived above the bar), and said he was never going to wear a dress again. I bet!
Later the guy said one afternoon Dori was in the back room and the cook didn't know it. He went behind the bar, took two huge glass ash trays and put them over his eyes and pranced around doing a very nasty imitation of Dori. She heard, she came out, she fired him!
We had a good laugh about this. Can you imagine, after 40 years talking to someone and out of a blue sky, finding out you were in the same bar and all the excitement I missed.
Just another story in the City!